Job Seeker Toolkit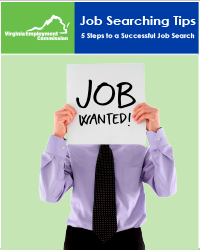 Job Search Tips - 5 Steps to a Successful Job Search
October 2018
A brochure that provides useful tips for each of the five steps of a successful job search: searching for job openings; tips for resumes; applying online and in-person; interviewing; and follow-up.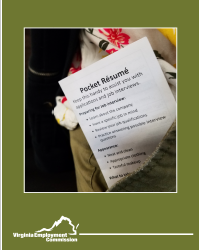 Pocket Resume
October 2018
The Pocket Resume is a PDF form you can fill out with your education, work history, and references, print, cut and fold. This is a handy resource that you can quickly reference when filling out a job application or preparing for a job interview.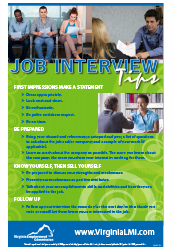 Interview Tips Poster
October 2018
 This poster gives helpful tips for preparing for interviews. It is 11" x 17" (tabloid) and can be downloaded and printed.